Hillary Impersonator
Jan As Hillary
See Jan on MSN as one of the top Hillary impersonators!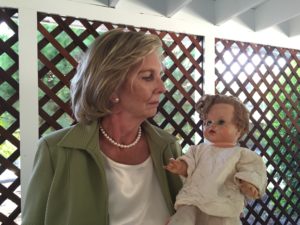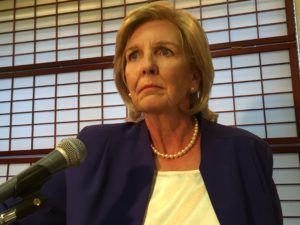 Comedian Jan McInnis Has Thrown Her Hat Into the Ring As the Funniest Hillary Impersonator
Jan As Hillary Clinton
Let Jan entertain your group as Hillary and hear her have fun with ALL the issues and ALL the candidates.
An Interview with Bill and Hillary . . .
Jan brings her unique stand-up comedy skills into the political arena. She can do customized humor from the podium as Hillary, Meet & Greet, and even Emcee your event!
Hill & Bill have some fun at Mann's Theater in Hollywood!
At a recent event. . .
Jan as Hillary at a recent Denver, CO MPI meeting, along with Frank King as John Edwards!
Jan as Hillary takes a stance on Hillary's rebuilding the middle class program. . . "in order to have a class in the middle, I need some of you to volunteer to stay poor."
Jan as Hillary with Frank as John Edwards and Denver Mayor John Hickenlooper as himself!
Denver photos courtesy of Grant Oakes, www.GoImages.com